Fujifilm Supria CT 32 Slice
Submillimeter slice imaging for high-resolution and high-quality images
Supria realizes high-resolution images in a short time based on 0.625mm x 16ch scanning.
In addition, high-resolution and smooth 3D images and MPR images can be achieved by submillimeter slice scanning. Oblique images by MPR can be also achieved after scanning.
High-quality imaging with the gantry tilt

The gantry has a function of tilting within a range of± 30 degrees, which is possible to reduce exposure to highly radiation-sensitive tissues. In addition, compared to volume scans, excellent, high-quality images with low contrast can be achieved by a normal scan of the head. This imaging method takes into account exposure to the patient as well as image quality.
High-efficiency powerful X-ray generator

Our technology enables to development of a powerful and high-efficiency X-ray generator. It achieves sufficient output with a compact power supply facility. It can also cover heavy load examinations on X-ray tubes, such as wide-area and multi-phase imaging.
Capable of imaging in various patient positions
With a large bore of 750mm and a maximum effective field of view that reduces the anxiety of the patient, it is possible to scan with various patients' positions.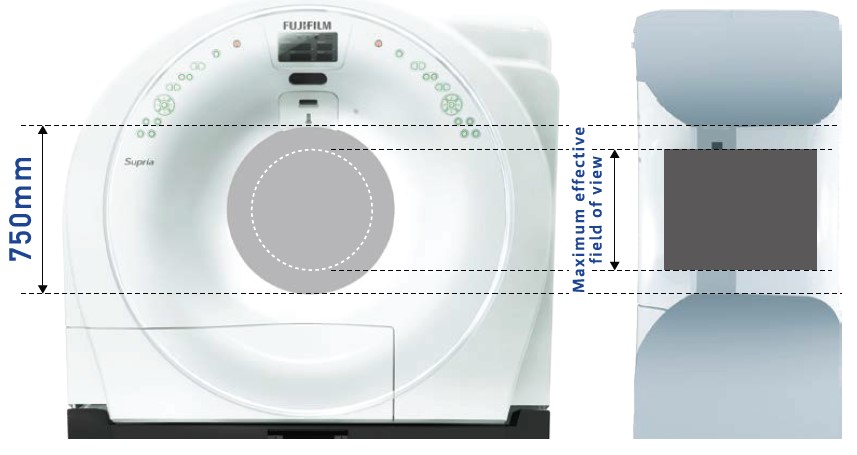 High throughput, high image quality
High performance features, such as high-speed scan rotation, submillimeter slice imaging, powerful x-ray generator and state-of-the-art image reconstruction algorithms, realises high resolution and high throughput examinations.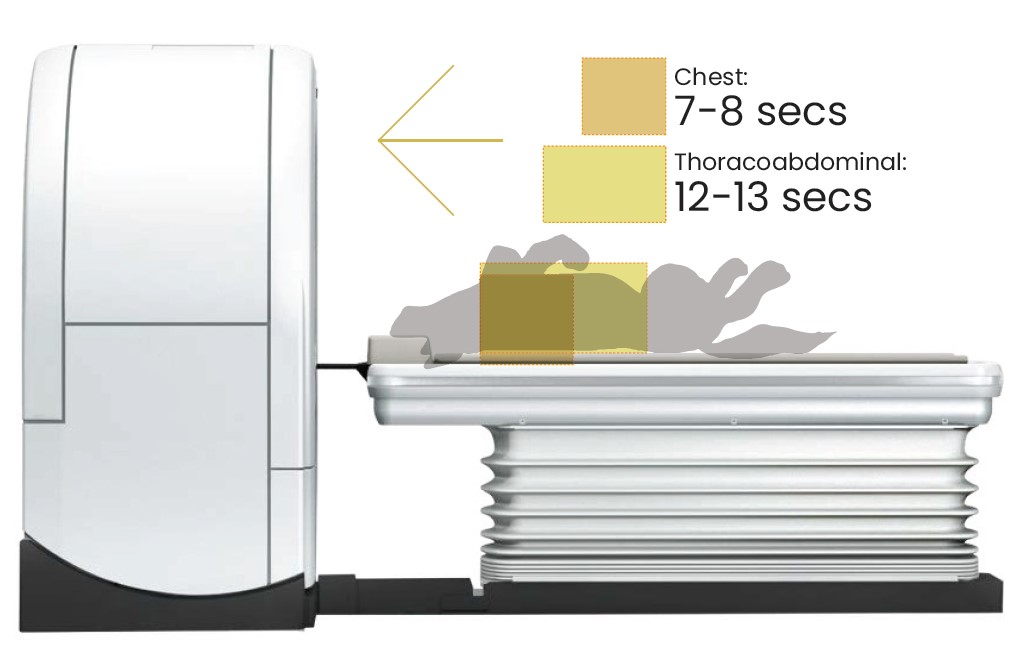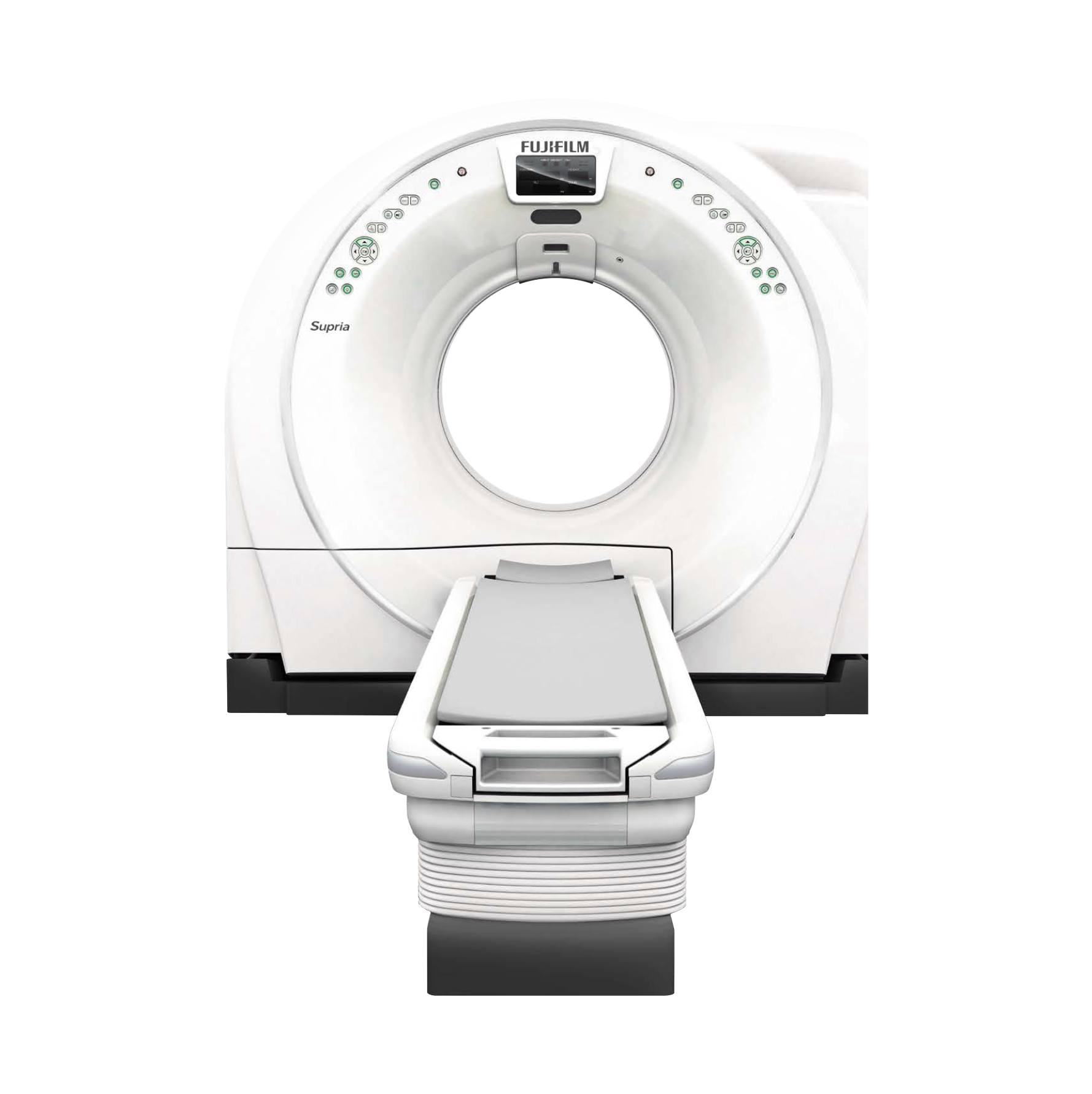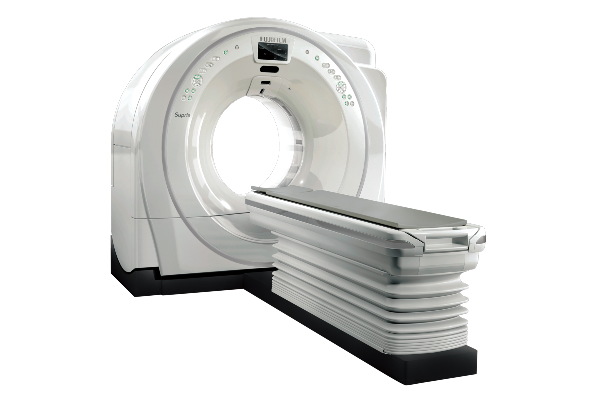 Small Footprint with 3-unit Configuration

Only the gantry, the patient table, and the operation console configuration* is realised. There are no other separate units with a built-in system transformer, so the space in the CT room can be used effectively.
* For power supply voltage 200v.
Supria CT 32 Slice
Updated on 2023-05-29T11:27:01+10:00, by cenquip.