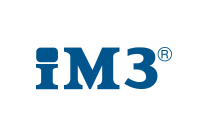 About iM3
The iM3 name is your guarantee of quality veterinary specific dental products coupled with the very best after sales support and warranty in the industry. Discover the difference!
iM3 is a family owned veterinary Dental Company established in Sydney Australia over 28 years ago. In that time, iM3 has grown to become a leading veterinary dental company setting the standard in product innovation, industry firsts and continuing education.
iM3 supplies veterinarians throughout the world with high quality yet affordable veterinary dental products.
iM3 continues to design, develop and manufacture the latest veterinary dental machines, instruments, X-rays and dental consumables. Our large involvement in CE throughout the world means the people responsible for the development of new products also know how to use them!
Veterinary Dental
Updated on 2017-08-23T04:47:03+10:00, by cenquip.