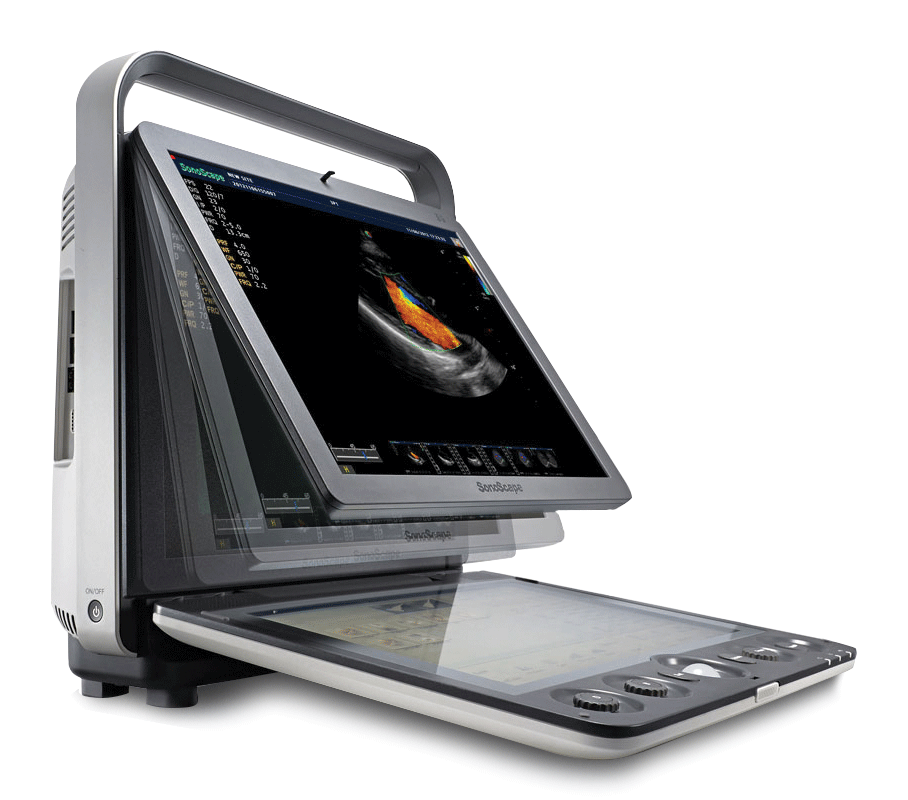 The Sonoscape S9 is a top-of-the-range portable ultrasound unit available through
CenQuip. With a 15" high-resolution monitor and a water-resistant touchscreen
panel for data input and setting adjustment, the S9 is not only a compact
and portable ultrasound unit, but a breeze to keep clean.
The Sonoscape S9 comes preloaded with all required software, including the cardiac/
echo package, which allows full plug-&-play functionality—no need to purchase
additional software if you want to upgrade from abdominal scanning to thoracic
ultrasound and echocardiography. It also has excellent colour-doppler performance
including colour flow, pulsed wave spectral, continuous wave and power doppler.
The S9 comes standard with two high-density transducers and many more
options available with up to 256 imaging channels, ensuring the best quality
images when compared to other machines available on the market.
The S9 has been in use in veterinary clinics, specialist centres and teaching
hospitals around the world for three years. It is well positioned in the veterinary
industry, and it comes with DICOM® 3.0 connectivity, USB ports and Ethernet
connectivity. New models just released also have Bluetooth® and Wi-Fi connectivity to
simplify integration in the clinic.