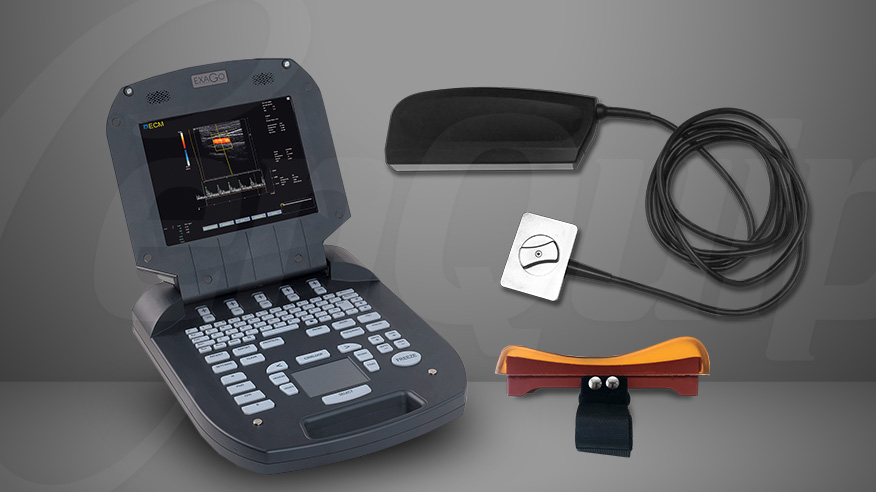 If you are struggling to think of ways to add value to your bull testing services, read on about the Back Fat Probe. Offer your clients back fat measurements and loin eye muscle area calculations at the same time as the rest of your testing.
The back fat probe is used with the EXAGO; a dual purpose ultrasound unit that excels in live animal ultrasound scanning for carcase traits as well as in reproductive scans.
Compatible with a 180mm large linear abdominal probe. Auto back fat measurement software is a standard inclusion of the system. This allows you to draw a virtual line on-screen during a live scan resulting in real time back fat and rump fat measurements. A purpose-made gel standoff pad enables the user to scan and measure loin eye muscle area, resulting in high accuracy.
The EXAGO ultrasound unit would be an excellent addition to a mixed and large animal veterinary clinic. Use it to perform pregnancy ultrasounds in both cattle and horses. It is compatible with a range of other probes including a linear and a convex probe, allowing for equine tendon and abdominal scans. Being lightweight and sporting a 6 hour battery life, it will suit the busy practitioner well.
View information on the Exago and back fat probe.